10 principles for great eCommerce customer service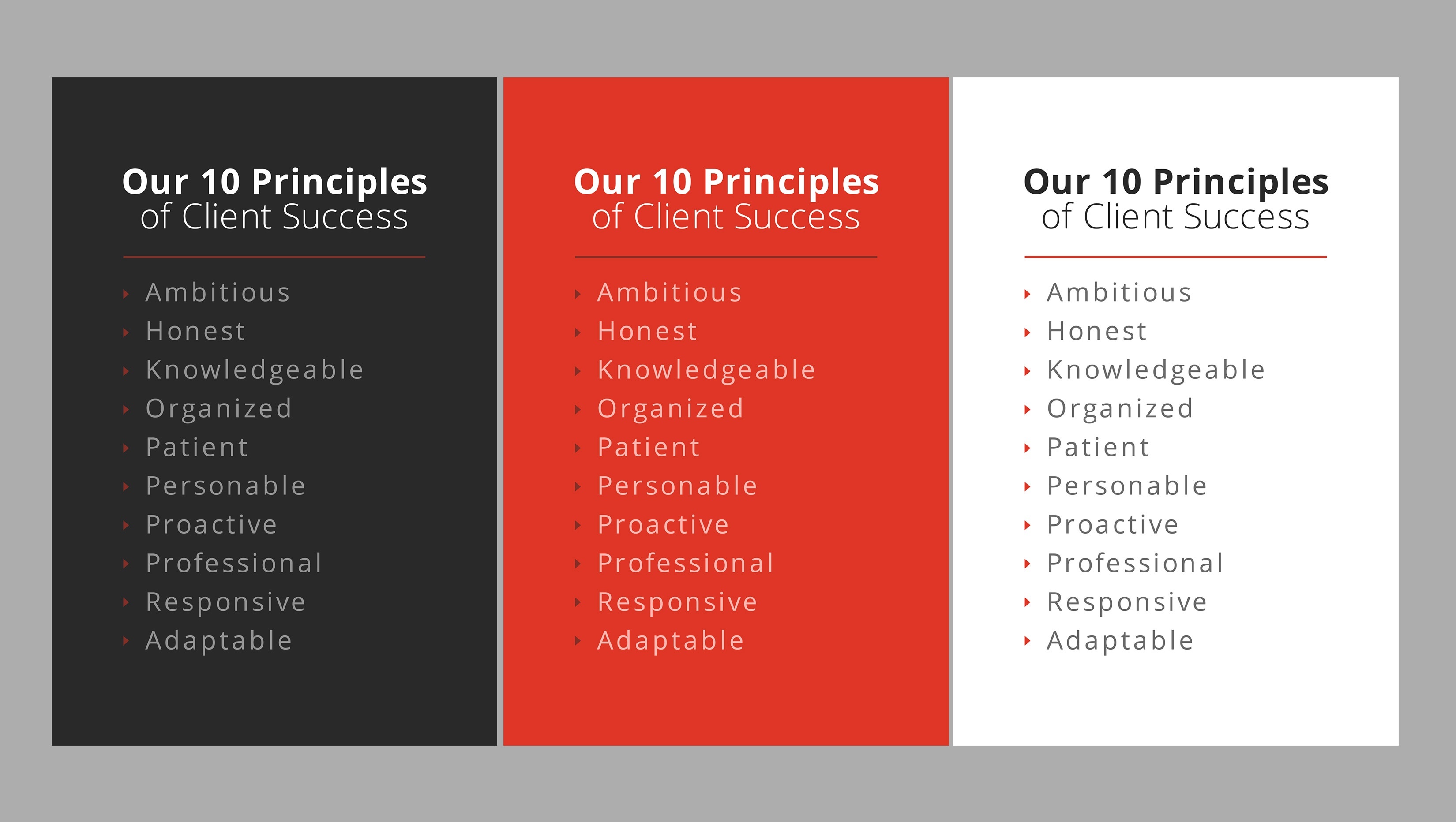 What comes to mind when you think about your last experience as a customer? Did you walk away from the experience with good things to say, or did it leave much to be desired...
If your customer service sucks, it doesn't matter how good your product or marketing is. Customer service is something every company needs to get right to grow. Here's why:

It is 7 times more expensive to get a new customer than retain an existing one

89% of consumers have stopped shopping at online stores due to poor customer service

Customers are 2 times as likely to share their bad customer service experience

55% of consumers would pay more for a better customer experience


Every interaction (big or small) can have a lasting impression on a customer. Based on their experience they can be your best or worst advocates, so it's important to understand how big of an impact engaging with your customers can have on your business.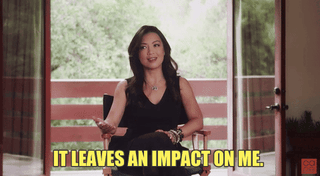 So although we build apps, customer service is something every company needs to get right to grow and we've made it our mission here at Bold to provide our app users the best products with the best support and services, so they can be as successful as possible.
This is where our Client Success team thrives.
"In a world where the accessible customer base is large, and distribution cost is low (ie the internet), superior customer experiences will determine who wins"
- Ben Thompson in his Aggregation Theory.
Whether it's over the phone, via live online chat, or even on a video call, members of our Client Success team go one-on-one with our clients, helping them install our apps on their Shopify stores, troubleshoot technical issues, answer pre-sales questions, and guiding them through the user experience so they fully understand how our apps work.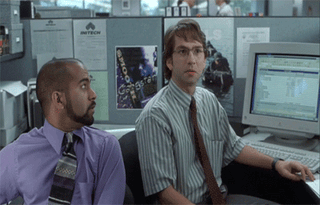 Our goal is for Shopify merchants who use Bold's apps to have an unforgettable experience. Hopefully so good that they can't wait to share it with a friend (or leave a review 😉)
Here are some recent examples of what our customers had to say 👇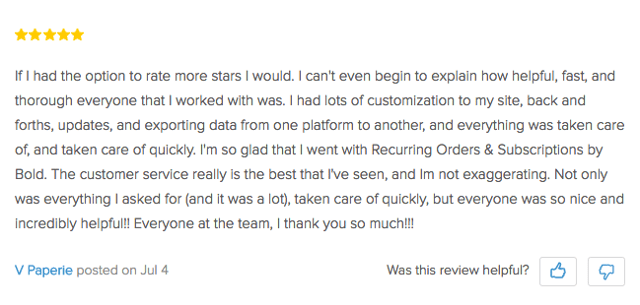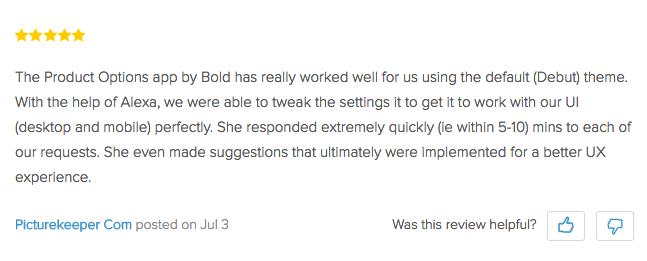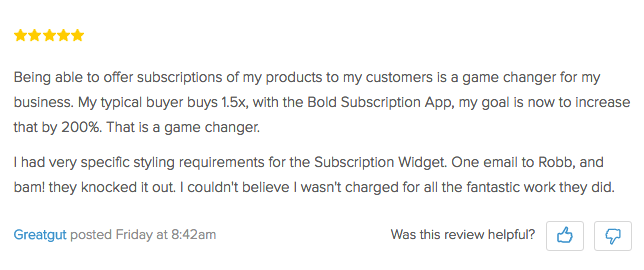 What does customer service mean to you?
To dive a little deeper and find out how our team makes such a positive impact on their customers, we went straight to the source. Here's what our very own Client Success team had to say on why they do what they do, and what customer really service means to them:
| | |
| --- | --- |
| | Good customer service means having thorough knowledge of your industry, experience with your products, and being able to help customers make the best choices for their business. |
| | |
| --- | --- |
| | Good customer service is finding the best solution for your client even if that means pointing them in the right direction away from our apps. |
| | |
| --- | --- |
| | Good customer service is prompt, courteous, and addresses the issue. When the issue is technical, excellent customer service also provides some additional degree of knowledge or tools to empower the customer so that they may not have to rely on support should that (or a similar) issue arise again in the future. |
What is the customer experience and why does it matter?
| | |
| --- | --- |
| | Customer experience is the process from the time the customer downloads the application to the point of using it for the first time, this matters because we want the entire process to be as easy as possible. |
| | |
| --- | --- |
| | It is interacting with a knowledgeable representative of the company of the product of which you are using in a brief, helpful friendly manner. |
| | |
| --- | --- |
| | Customer service is how the customer feels after an interaction. |
What makes a good customer experience?
| | |
| --- | --- |
| | Remembering that you don't have anything else more important on your to-do list than helping this person, right now. |
| | |
| --- | --- |
| | Feeling like you're interacting with an actual person, and that they care to solve your issue for you. |
| | |
| --- | --- |
| | Helping customers spend less effort and get better results by listening and promptly responding to concerns and feedback. |
Use these 10 Principles for Great Customer Service👇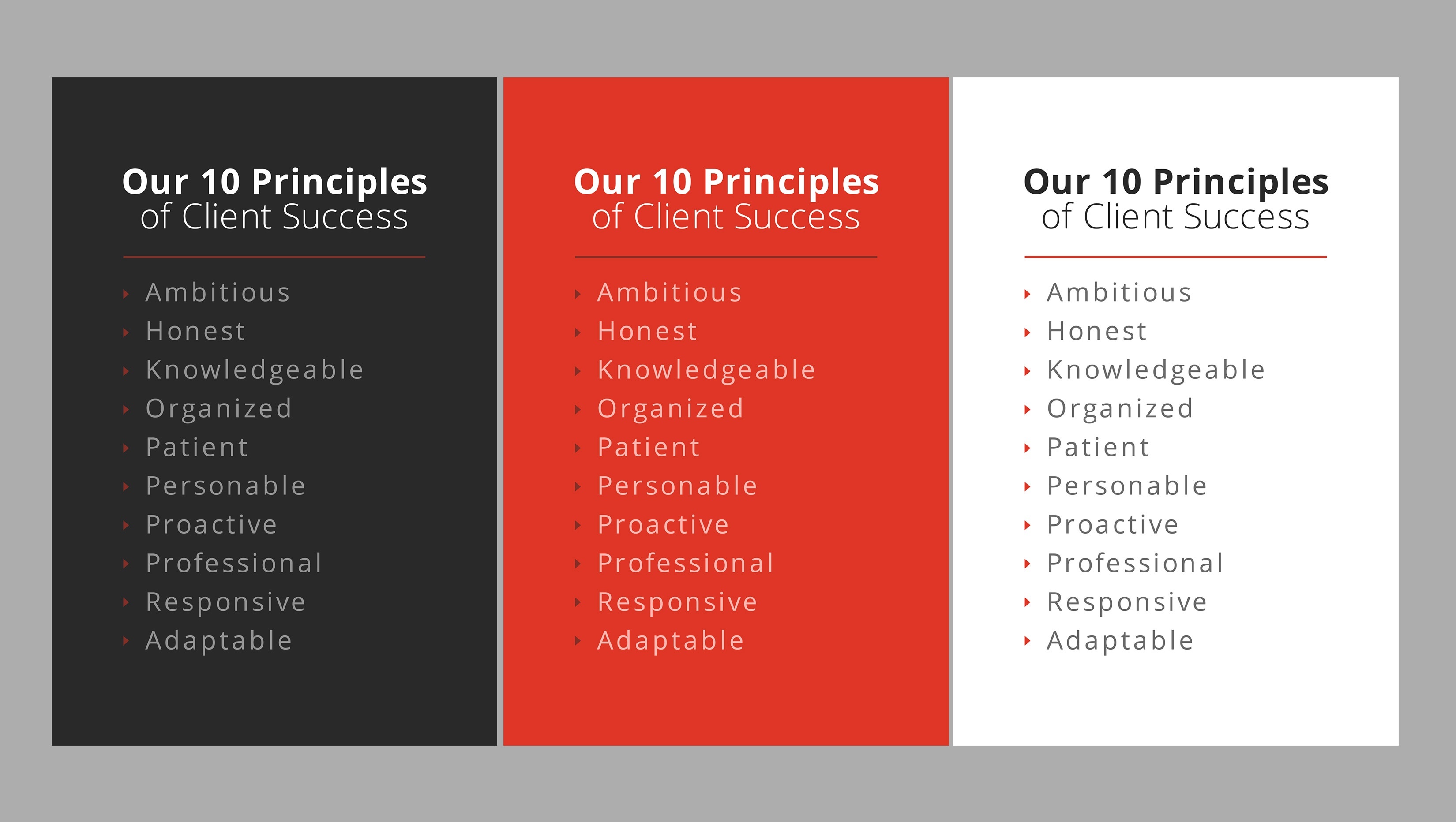 Just like a Shopify store, each member of the Client Success team is unique in their own way. They all have the same goal in mind, and to achieve those goals use the following 10 Principles to achieve Client Success:
Be Ambitious
Give support that will stop at nothing to ensure the client is satisfied. Put yourself in shoes of the merchant and treat every store as if it were your own store. Make sure that every customer is left saying, "Wow, that was great!"


Be Honest
Honestly is the best policy. Be upfront about what you can, and what you can't do for the merchant. As much as we want to make customers happy, we never what to give false information to do it. So while some news is not good news, it's our job to be honest. We like to say "Under promise, over deliver"


Be Knowledgeable
Know the product inside and out, backwards and sideways! You are the expert in your products and your customers expect it. The more you know about something too, the more you appreciate it. For example, if you know how food is prepared you appreciate it more. If you know where the wine comes from, for some reason it tastes better. So by imparting knowledge on your customers, they'll actually appreciate your products more!


Stay Organized
Make sure to keep track of history with a customer, to relate back to previous situation and recall their prefered communication style. Staying organized helps merchants make money.


Be Patient
Keep in mind that each store owner you come across will have a different level of Shopify experience. Discuss the issue with the merchant to determine the right fix and work with them at their own pace.


Be Personable
Build authentic relationships and allow merchants to see the real you. It's nice to feel like you're interacting with an actual person.


Be Proactive
Actively seek out creative and user friendly solutions for our merchants' stores. Being proactive and discussing the issue to determine the right fix, not a patchwork job.


Be Professional
Get the job done right and get it done on time. Making sure your needs are met, or your questions are answered in a timely fashion. Sometimes that means going above and beyond what is expected.


Be Responsive
Listen promptly and respond to concerns and feedback. Solve the current issue in addition to other issues you come across fast. Anticipate what's coming and respond accordingly.

Be Adaptive
Shit happens. Do what it takes to get the merchant where they want to be.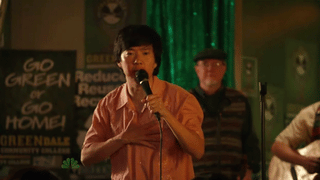 So there you have it, our 10 Principles for Great Ecommerce Customer Service. What principles would you add to the list? Keep us in the loop and let us know in the comments below!
---

If you think outside the box & have what it takes to help the most dynamic Client Success team in Manitoba, click here, we'd love to hear from you!