A Bold Move
Bold Commerce moves company headquarters to Winnipeg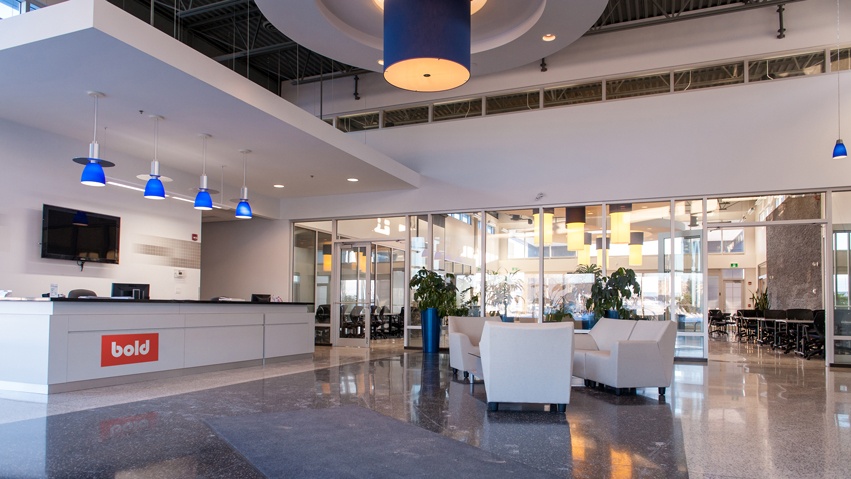 On February 1, 2016, Bold Commerce, based in Ile des Chenes, and one of Manitoba's fastest growing tech companies, took the keys of their new company headquarters.
Moving trucks arrived and the company immediately changed the address on its masthead to read 50 Fultz Boulevard, Winnipeg Manitoba, R3Y 0L6.
This move indicates a projection of sustained, significant growth for at least the next several years, upgrading from 6,500 square feet of space in Ile des Chenes to the 26,500 square feet they now inhabit in Winnipeg's south end. Bold conservatively estimates growing from 80 to 230 full-time staff in the next 24 to 36 months, bringing millions of dollars to the local economy, as the majority of their ecommerce business is conducted in the United States and overseas.
Bold is the largest app developer and custom development partner for Shopify, the world's leading eCommerce website platform.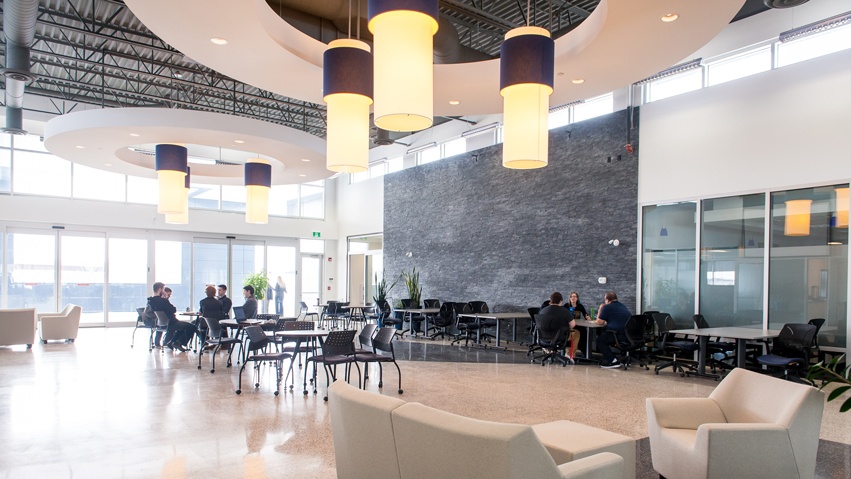 A Grand Opening open to the public complete with demonstrations of their own new projects and displays from other partners and tech companies in Winnipeg is planned for later this summer. No date has yet been set.
Bold has been growing quickly and consistently over the past 3 years, expanding from the four original co-founders in 2012, to now more than 80 full-time employees. Each time Bold expanded their offices, they were already outgrowing the space by the time construction was complete.
Bold started with a small 1500 square foot office in Ile des Chenes, at the time not realizing they'd ever be a company of more than 10 people. Eventually they took up residence in the newly built TransCanada Centre and upon relocating, immediately signed a new lease on their original space to occupy both. Shortly after, they took over the adjacent unit in the building and renovated the space once again. This timeline explains it all.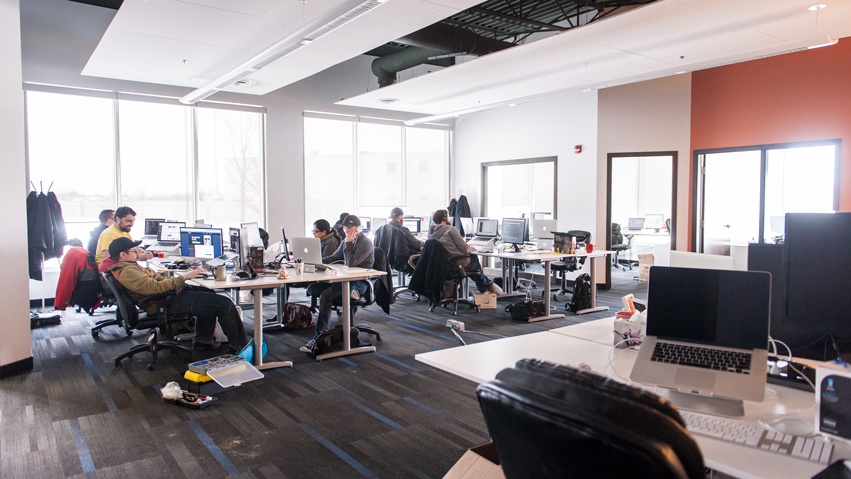 Now in 2016, Bold is taking the long view. The company plans to sustain its growth well into the future based on trends and projections from its current projects, and anticipates significant growth in new sectors into which the company has invested.
The move is significant because to this point Bold has held back on suggestions from within the tech community and other interested non-government agencies to move inside the city limits and specifically to the Exchange District's Innovation Alley.
Bold has cited numerous reasons for first choosing Ile des Chenes, and consistently opting to remain there even as they have quickly outgrown their accommodations.
"For us it's where we wanted to be." said Jason Myers one of the Bold co-founders. "It's part of our culture, it'll always be part of our growing up. We wanted to stay [in Ile des Chenes], our employees wanted to stay. There was never any lure of the bright city lights, but eventually we needed to find a place where we could settle in and not worry about renovating again in another year. This solves a major problem for us."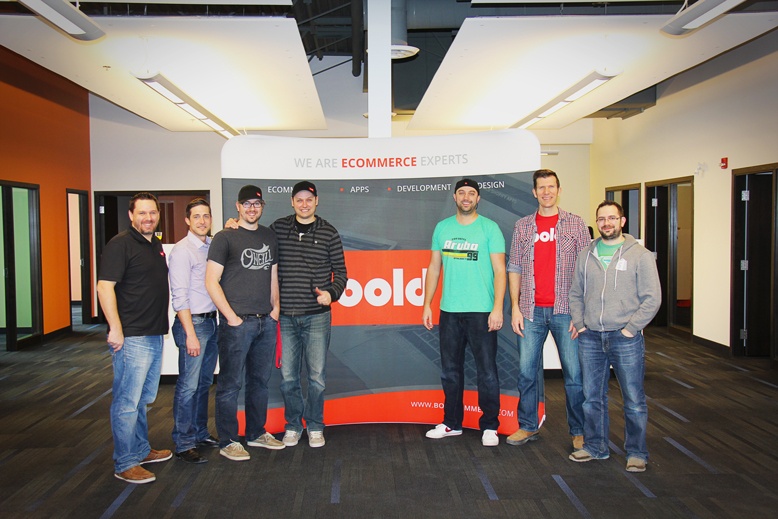 "There was a lot of benefit to being outside the city." said Stefan Maynard, Bold co-founder. "But there's also a ton of benefit to where we're going. We'll have a lot of space, it's easy to get to, we can be more part of the Winnipeg tech and business community, and we still have a ton of free parking." Maynard requested that a smiley face emoji be added to the end of his statement.
That's not all the new building has. In the end, Bold will be taking over 26,500 square feet of real estate, furnished with a full kitchen, high tech board rooms, full gym with showers and change rooms, and what is currently a massive training facility, will be converted into the signature Bold games room and lounge.
The office space also boasts a 5,000 square foot atrium complete with in-ceiling speakers and hi-tech presentation equipment. Bold plans to use the space to host various tech and media events and make available for industry showcases and meetups.
Bold has received a lot of attention in a short amount of time and had to grow up fast. This new office space proves that they've reached a level of maturity and have no intention of slowing down.
Scott Riddell
Bold Media Communications
scott@boldcommerce.com