Bold Open House & Tech Showcase Recap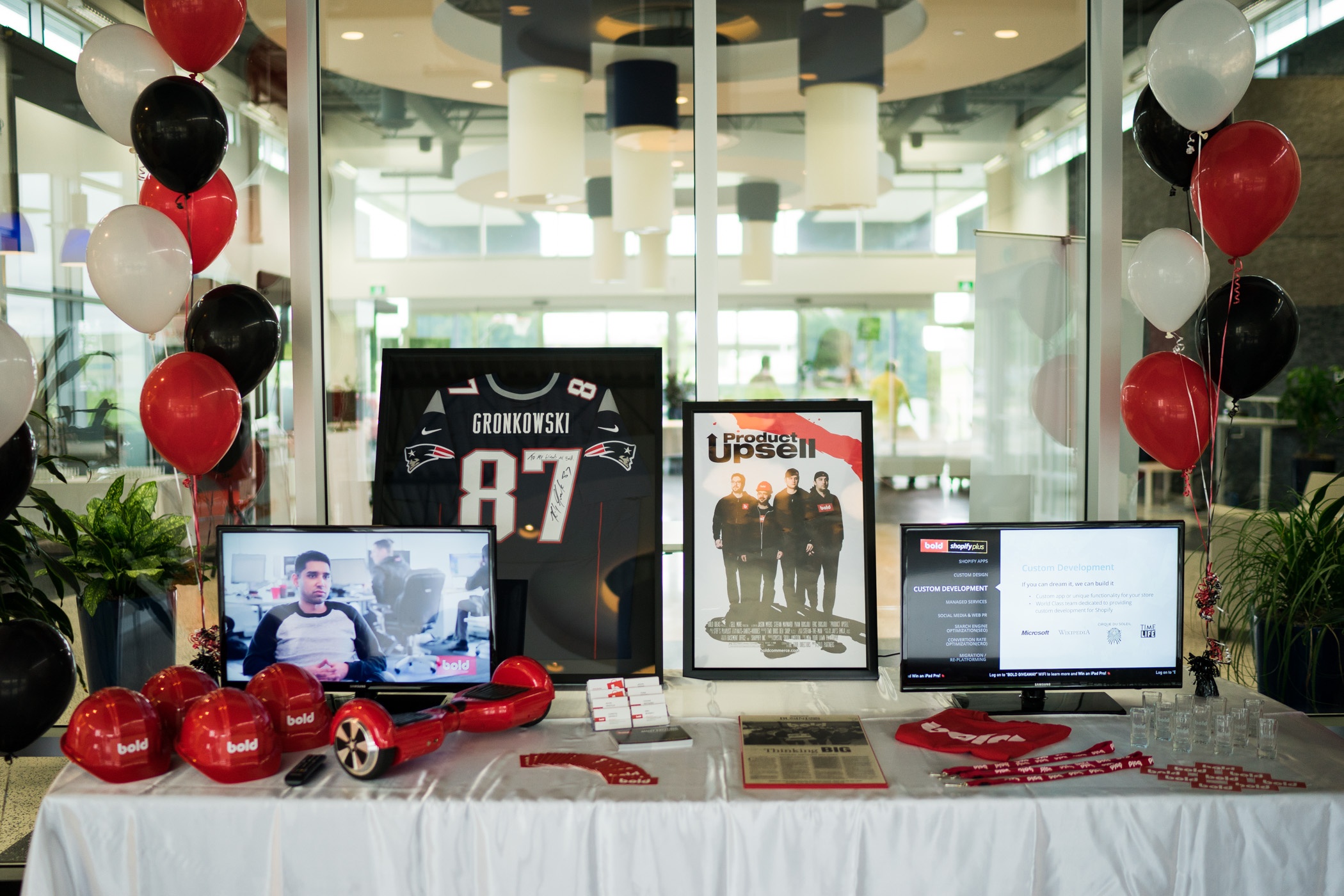 We couldn't have asked for a better day on Thursday, as we held our Open House & Tech Showcase here at Bold HQ.
More than 150 guests from industry and media dropped by to help us celebrate the hiring of our 100th employee and to witness the unveiling of our newest app: a super cool technology called Inviid.
It was also an exciting day for our staff, as we invited the public into our space for the first time since we moved here in February 2016. (For the record, we totally adore our bright and airy space so it was great to get to show it off to the world!)
100th Employee
First, let us tell you about our 100th employee milestone.
It was only three and a half years ago when Bold started with four employees (our four Directors, Stefan, Eric, Yvan and Jay) working in a basement in a small town in rural Manitoba. Think about that for a second: to go from four guys working in a basement to 100 people working in a gorgeous, 26,000 sq. ft. facility in only about 40 months… well, it's pretty staggering.
And, in fact, the past six months have seen some of the fastest growth for the company in its short history. In January this year, there were 66 employees. We on-boarded our 100th employee this past Monday. That is a ton of new people in an incredibly short amount of time. It reflects the fact Bold identified a need in the world of ecommerce and has capitalized on it in a big way.
But it's not just the fact we've had so many open positions that's important. The fact we've been able to fill those highly skilled job roles with amazing employees speaks to the company culture that's in place.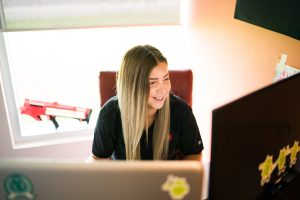 The belief of our Directors is that in order to attract top level talent, the workplace itself has to be top level too. That's why they go above and beyond to make sure every employee is happy to be here. That takes the shape of free daily catered lunches, flexible working hours, a casual dress code, a foosball table and arcade games on site, a work-out facility in the building, a basketball court outside on the patio... and so much more. Employees will soon receive stock options, so they'll legitimately have an ownership in the company. The idea is that happy employees will be inspired, motivated, invested employees who are driven to help grow the company, and that certainly has been the case.
The company recently put together a new manifesto, which details Bold's philosophy. You can read it here.
The goal is to hit 230 employees in the next two or three years. Considering the rate of growth to this point, we may blow that goal out of the water!
(By the way, we'd love to tell you who our 100th employee is but we actually had employees 98, 99 and 100 all start on the same day, so it will forever remain a debate who the real 100th employee is!)
Inviid Launch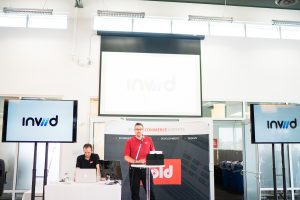 Bold's launch of Inviid has been about a year in the making. The idea originally came from a Bold employee (props to Bold's Chris Savoie and his friend Richard Altman for the original idea!) during a Bold pitch competition, where employees had the chance to pitch their best ideas to the company's founders. Inviid was a winner, and it quickly took on a life of its own.
This new technology for ecommerce is expected to be a game changer, a first for "video commerce". Basically, Inviid will allow merchants to showcase their products within a video, and the consumer will be able to purchase those products by clicking in the video without ever having to leave the video player. It's ground breaking technology, and it will be released to the public on Shopify in the next few weeks.
We couldn't be more excited about Inviid, and we're proud beyond belief of the team that worked their butts off to bring the product to life. (Thanks to Nate Vandervis, Shawn Bernard, Chris Pappas, Grandel Cuvos and everyone who has contributed over the past year for their tireless dedication to getting this off the ground.)
Our Cool Building
When we talk about the business originally starting in a basement and then moving into a garage, we aren't kidding. The Directors literally started the business in Jay's basement and then moved into a garage-style warehouse space in a Manitoba town called Île-des-Chênes. Although everyone who worked for the company in the early days has fond memories of the modest beginnings, everyone is thrilled to now be headquartered in a stunning building in south Winnipeg.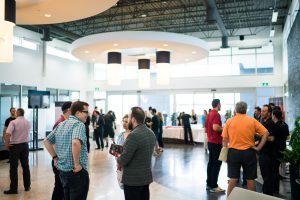 It's a 26,000+ square foot facility with high ceilings and tons of windows for natural light. It's one of those buildings that just feels great the moment you walk in. Plus, there's a fantastic gym in the building which is an awesome perk for anyone who works out. To be able to get in a workout and have a shower right at your own workplace is an awesome time-saver! We also just installed a basketball hoop outside on our patio and when the weather is good, it's constantly in use. Of course, we have the requisite "startup company" arcade room and a room with a foosball table where people can go blow off steam during the day when they need to take a break. We have a number of lounge areas with couches and beanbag chairs throughout the building... and the atrium area, where the Open House was held, is usually used as a common area where we serve our daily catered lunches for staff, and where people can take their laptops to do some work for a change of scenery.
All in all, we love our home! It's a dream space for a lot of companies and we're lucky to be here.
Photo Gallery
So many of our Bold staffers have unique talents beyond the skills they bring to work every day. Support Wizard Corey Jonasson happens to be a tremendous photographer, and he snapped photos all day long during the Open House. We invite you to take a peek at his beautiful pictures to not only get a look at moments from the Open House, but to also see our headquarters and our staff doing what they do best!