Case Study: Mandy Bo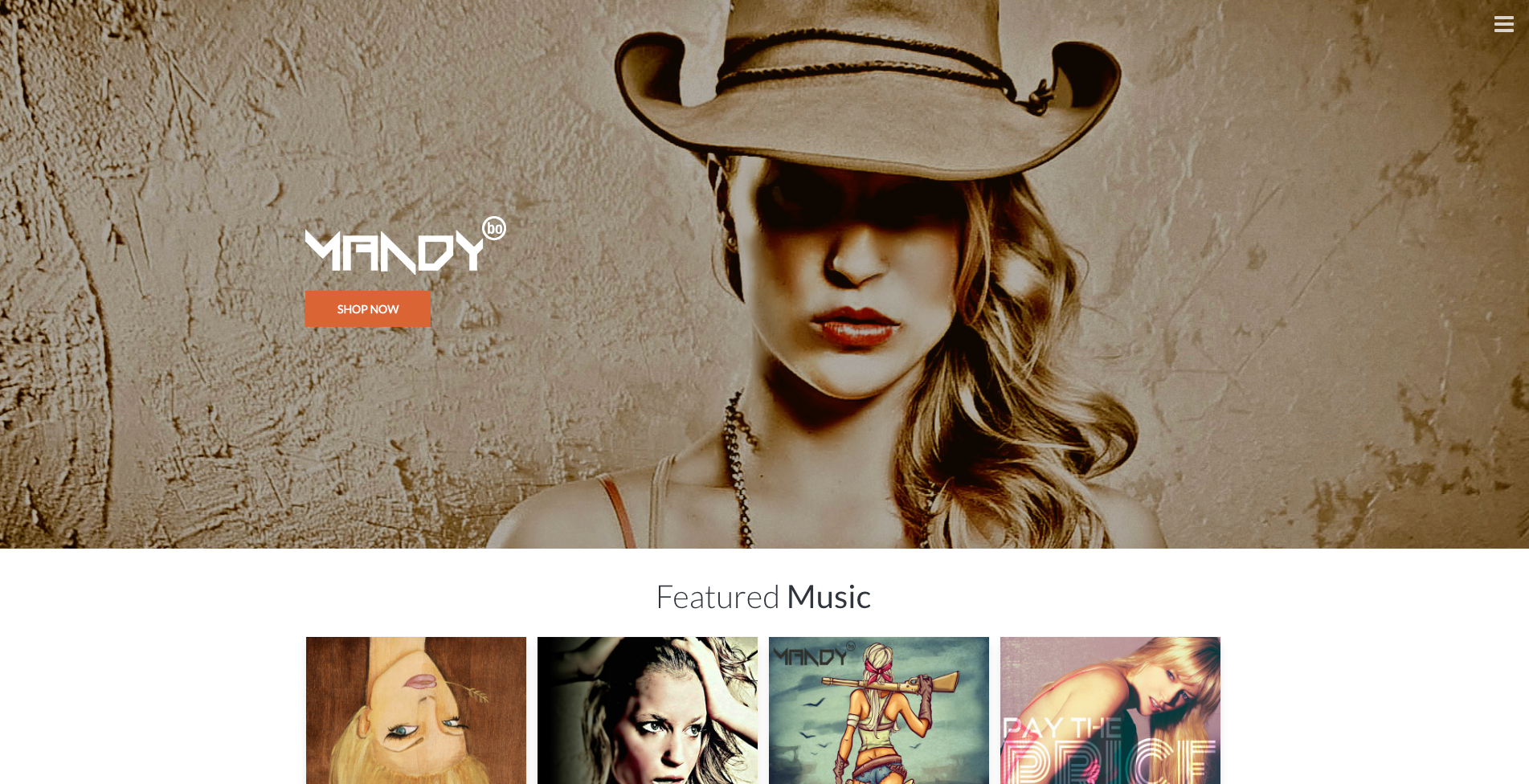 When you ask Mandy Bo what kind of music she does, she'll tell you it's a style she coined herself as "B'ass Country," short for Badass Country. It's a ton of bass, a little bit of Electronic Dance Music, and a whole lot of outlaw country, blended into one. For the past eight years, Bo has dedicated her life to her music career. And now, with the help of Bold Commerce, new fans from all over are discovering her B'ass Country.
THE BACKGROUND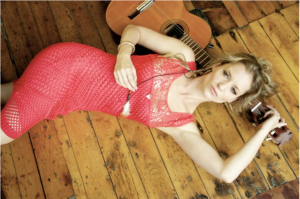 Like so many artists who pursue the dream of doing music for a living, Bo has dreamed of writing music and singing ever since she was young. But, like with many artists, the path to her ideal career wasn't a straight one. She spent several years working as a website copywriter before she ventured into modelling and acting. It took time before she built up the confidence to bear her soul and play music, finally taking that deep breath and diving in about eight years ago. Midway through 2015, she began doing music full time.
But in today's competitive and saturated music industry, it's not enough to just be a great performer. Online sales and marketing are a critical part of building a fanbase and ultimately finding success.
THE PROBLEM
About a year ago, Bo had her pre-existing website redesigned. Despite the fact her information was merely being plugged into a template, it was a five month process to get the site online and running. And, when it was finished, it was still fraught with problems. Bo's frustration was palpable. The biggest issue was the cart on the back end. Customers would try to pay for items in their carts, but the process would stall and money would be stuck in the back end forever. Bo frequently called the web development company she was working with to resolve it but they told her to call PayPal. She would then call PayPal, and they would tell her to talk to the web developer. Nobody seemed to be able to resolve the issue and it was resulting in lost sales. Not to mention, because she manages her online presence herself, any time spent fixing problems was time not devoted to her music. Her frustration was palpable, especially because her experience as a copywriter for a design firm taught her that the build could and should have been finished much faster (and much more error free!)
THE SOLUTION
At the time, a friend of Bo's was successfully selling t-shirts online and he suggested Bo try moving her online store to Shopify. He promised she wouldn't have the same issues she was experiencing with her site. She quickly contacted Shopify who forwarded her on to Bold's Managed Services division. The project would be a relatively simple one because Bo knew exactly what she wanted: she liked the look of her previous site and several of its functions, and she wanted to replicate those things without the back-end problems that plagued her last online store.
Bold immediately took control and ran with the project in a way Bo says she had never seen before.
"I was extremely ecstatic when Bold finished it so quickly. From the date we started talking, to when it was finished, was about a month, and the actual work itself only took about a week and a half! I was blown away, I had never seen an agency work so quickly and so well. I loved the personalized attention they gave me. It blew my expectations away," said Bo.
The young singer said she also loves the dashboard panel, which allows her to see her stats and analytics without having to go anywhere else to get that information. She's noticing a steady increase in web traffic and sales of her books and music, as well as getting positive feedback from her fans on their online experience. In fact, in an unexpected turn, she says many of her fans are finding the free book downloads on her site but choosing to make a donation in exchange, to show support for her career.
IN HER OWN WORDS:
Mandy Bo: "When you make music, you're working on this piece of art, this child you're growing, and then you have to show it to everyone. You want to make it look as good and sound as great as possible. I think having a good web presence in that way is very important. I know for myself -- and I think a lot of people feel this way -- if I go online to a store these days, if it's not top notch, I judge their capabilities based on that. So, it's a huge relief to me, knowing my website is in such great hands with Bold."