It's Here! Recurring Memberships Release 0.5.0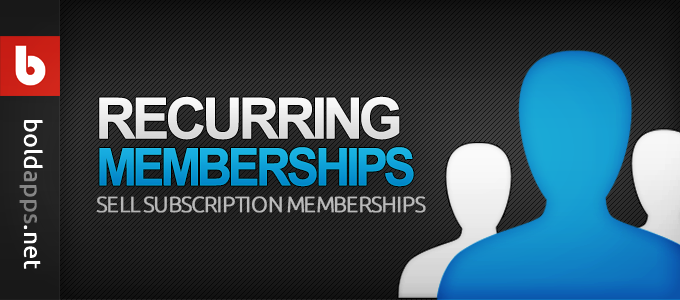 I've got great news! We've got a brand new release for Recurring Memberships to share with you today and you're going to love it!
Let's get started with the biggest and main addition, the ability to use Stripe as a payment gateway! You've been asking about it for a while, so we're so excited it's here!
Now you'll be able to choose whether you want to accept payment via Paypal, Stripe, or even use both. The app is set up to handle it no matter what you choose.
All you'll need to do is go to your settings page and connect your Stripe account. Once it's connected, you're ready to start offering payments through Stripe - it's that easy!
One note, there is a 1% processing fee for any payments made through Stripe.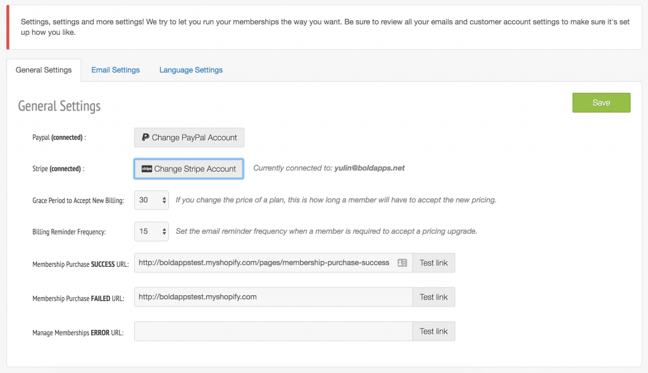 Another big update for this release is the ability to customize even more of the text you see on your sign up forms. This is great for translations or to add some of your own flair to the text. Simple to use too!
Finally, we've also given you the ability to re-order your registration fields without having to delete and re-create them. You have an up and down button beside each one that you can use to move it higher or lower on this list.

Recurring Memberships allows Shopify stores to run just about any type of membership program, charging a recurring membership fee. It's the ultimate way to sell any type of membership on your Shopify store!
Here's what else we've added:
Admin interface now displays which account is connected to payment gateway(s)
Checkout button text is now customizable
Fixed a bug where duplicate transactions and memberships were being created and displayed
Fixed a bug where invited members were not receiving the correct tag on their accounts
Don't have our popular Recurring Memberships app? Get it here and start your free 90-day trial today!