The Top 6 Tech Tools You Need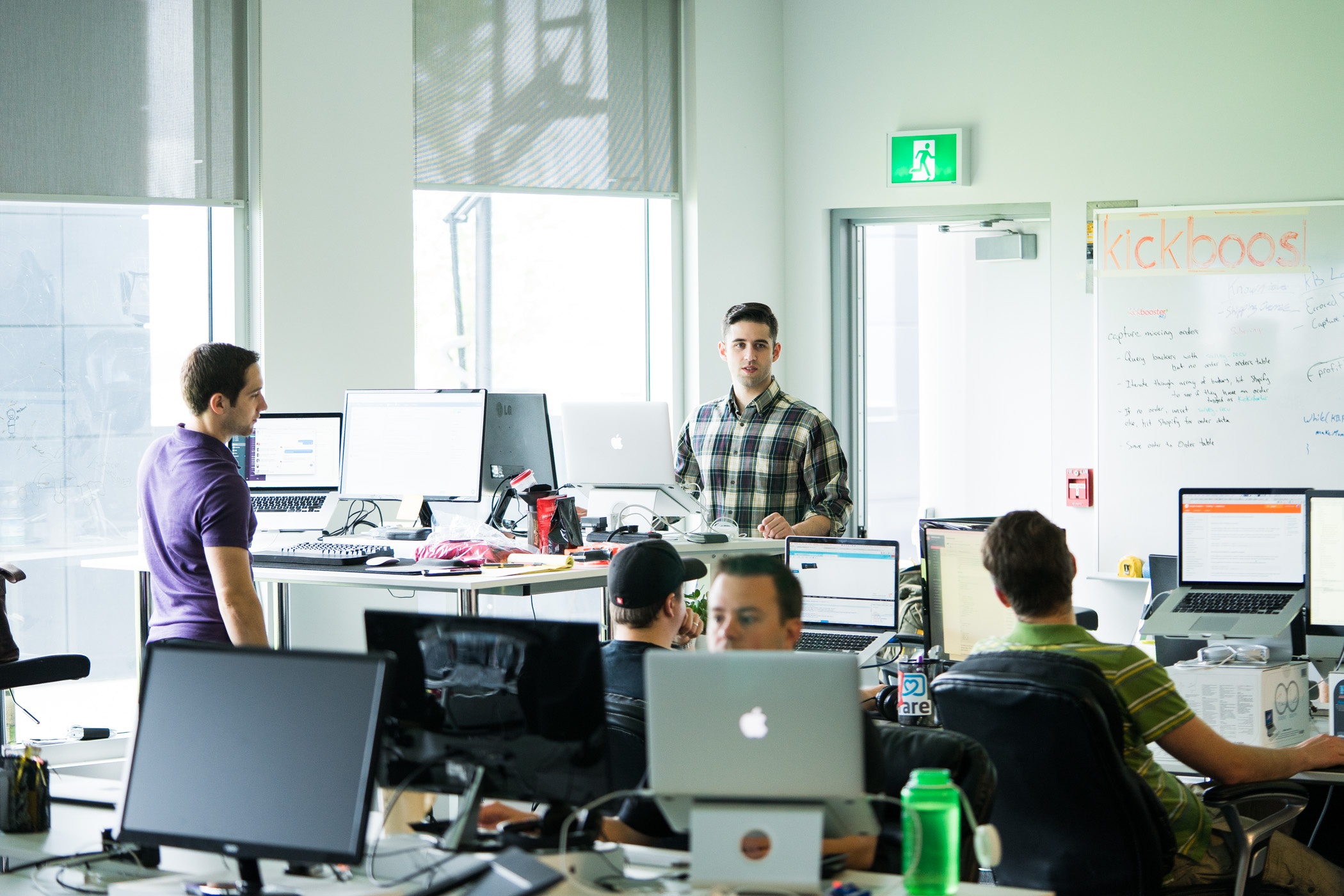 As a technology company, we have a pretty discerning eye when it comes to choosing the tech we use to get stuff done around here. Our awesome team is truly our biggest asset but there are a number of non-human tools that have also been key contributors to our rapid growth.
As much as we'd love to develop all of our own technology for use in the office, we're pretty busy focusing on building ecommerce apps for our customers so we turn to other tech experts for the programs they've created.
Luckily, there's some excellent stuff on the market that we love using every day.
Without further adieu, here's a look at the top five applications/tools/programs we use at Bold Commerce:

1) ZenDesk:
ZenDesk is one of the reasons we've been able to corner the market on amazing customer support. ZD is a support ticket queue system that organizes everything for our Customer Support Wizards and we absolutely love it. It filters support tickets based on tags so they go to the right people or teams, and we can also easily assign or re-assign the tickets to different teams or specific people, depending on what needs to be handled. Our Live Chat function is attached to ZenDesk so we can quickly respond to inquiries that come in through chat. And ZD also has a fantastic dashboard where we can check on a whole bunch of great info like customer satisfaction rating, average response time, and even reviews from our users.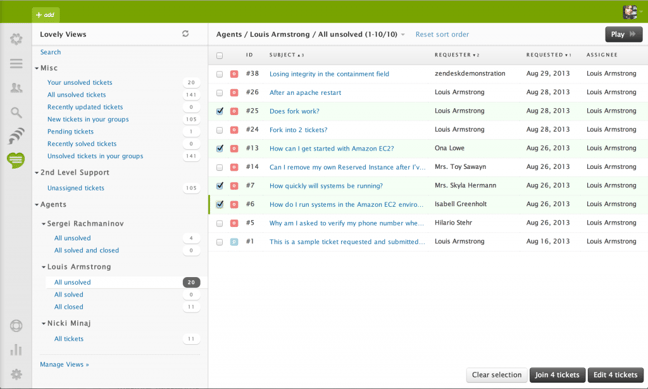 2)
Jira:
With so many projects on the go all the time, like new apps we're developing or features and functions that need updating in existing apps, we need a way to organize workflow. That's where Jira comes in. It's a great software development project management system, a clearinghouse for the massive amount of information flying around here every day. Whether it's a suggestion for a new feature in one of our apps, ideas for updates based on customer feedback, or bugs we've noticed, basically all of the development we're ever working on goes straight into Jira where it gets prioritized, assigned and tracked. Nothing falls through the cracks.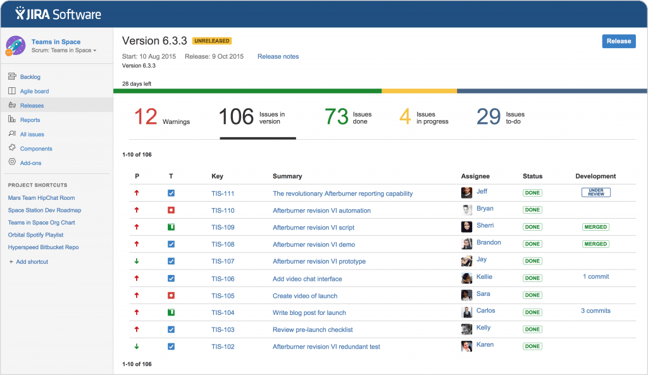 3)
Harvest
:
When doing work for clients -- especially if you have several at once -- it's critical to track the time you're putting into each project. We like Harvest because it's a super easy-to-use time tracking system, where you can start and stop your timer on an endless number of projects. It's also great for monitoring efficiency by tracking how much time is spent on any one thing.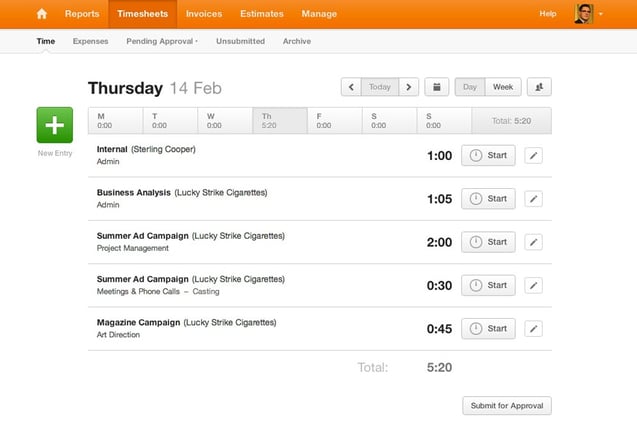 4)

Slack:
There's a lot of debate these days about Slack as a tool. It's an amazing program for streamlining inter-office communication and saving time -- in fact, it's so good that hardly anyone in our office uses email anymore. Departments and teams can have their own private channels for group conversations, direct messages allow for easy one-on-one communication, and files can easily be shared. But idle chatting and constant notifications can get out of hand, seriously killing productivity, so we've developed some Best Practices for Slack around the office (like encouraging staff to only turn on notifications if their own name is mentioned). The Best Practices have made a world of difference, and we can confidently say Slack is a super handy tool we couldn't live without.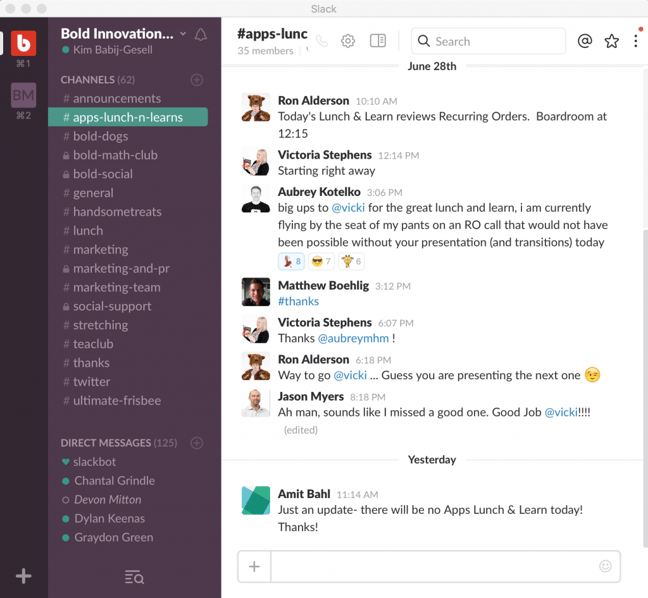 5) Trello
:
We have 20+ apps on our roster with more in development, several special projects ongoing with Bold Labs, and bustling Support and Marketing departments. In other words, everyone at Bold has a heck of a lot to do. That's why Trello is such a helpful tool. It's the ultimate to-do list, a super convenient way for our employees to keep track of their individual tasks, and for teams to keep track of group tasks. Like with Jira, Trello is that safeguard against things being forgotten. Plus, it's fun to colour code things. Who doesn't love colour coding?!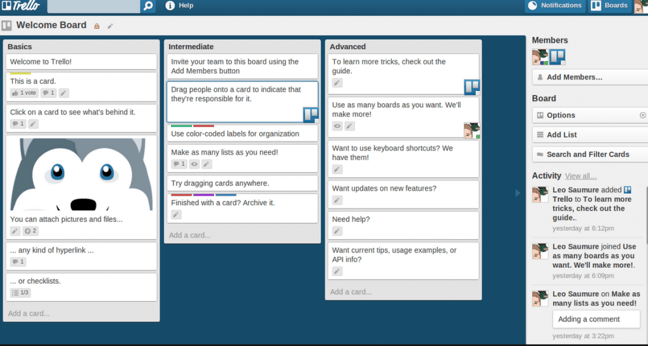 6) Jing
:
Jing is kind of magical. It's a simple but powerful screen capture tool. Our Support Wizards love it because they can screen cap a video of themselves walking through a series of steps to fix a problem, and then send it to a customer who might want to see it instead of just having it described to them. It's especially great for directing someone where to find a small line in a page full of code, or taking a customer through a long series of steps on the back end of their store. Sometimes the most simple programs are the most useful!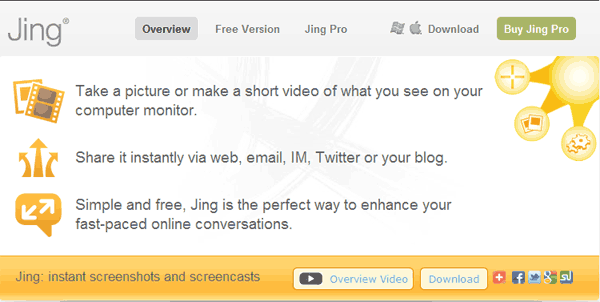 Those are six of the top programs we use at Bold Commerce, though there are many others we use and love. And undoubtedly, there will be more to come in the future. Stay tuned to the Bold blog for future posts, when we drill deeper into the tools our Developers, Designers and Support Wizards use on a daily basis.