Hiring with a Focus on Growth, Culture, and Commitment to Community
With 15 people starting at Bold this month alone, there are a LOT of amazing people to talk about! This month there are two people we feel deserve special mention. Their roles are very unique, and represent a significant milestone for our company.
Recruiting and Talent - Kaila Antilla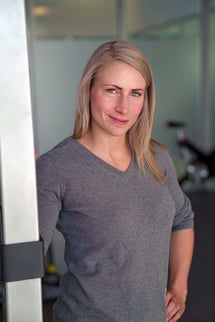 Since our early days, we've been fortunate enough to show consistent growth. We've focused on building great products, and we've been lucky enough that they've done well, so we keep growing. To continue this level of growth and quality of talent, we've recently taken an big step by bringing on board a full time Talent Acquisition and Recruiting Specialist. She's one of the best in the city, and her goal is to continue to add to the world-class talent we already have working at Bold.
Kaila comes to Bold after spending the last three years as an industry consultant for a National Company, working with hundreds of businesses in Winnipeg. She's a celebrity too! In her most recent role with David Aplin Group, she received the "People's Choice Award" for being the top recruiter in Canada with the best clients and customer service.
One of the things that attracted Kaila to Bold, "was not just the beer kegs, daily catered lunches, and ping pong tables, but an environment where people enjoy coming to work, feel valued, and are encouraged to use their creative ideas and be heard."
Although not a 'techie' by nature, Kaila is a bit of a self proclaimed nerd with a love of numbers, (she majored in math), sudoku pro, and a GoT buff. We can't imagine Bold without her, and not just because she's in charge of our bootcamps, I swear!

---
Culture and Community -
Sara Shimoji
Something we think a key to our success here at Bold is not just building great products, but also building an amazing company. We aim to build a culture second to none with a deep connection to our community and local charities.
We're extremely happy to announce that we've brought on Sara Shimoji to our team as a full time Culture & Community Manager. It's a big step forward for us towards our ongoing goal to create the most amazing company to work at!
We take pride in giving back to our community. Every one of our employees volunteer at local charities and we proudly take part in the 1 + 1 + 1 pledge, so it was a perfect fit to hire Sara.
She brings tons of experience and networks within the commmunity through organizing events and volunteering. As a member of Manitoba Marathon's Tech Team, Big Brothers Big Sisters volunteer programs, and Live Happy's International Day of Happiness in Winnipeg, Sara is familiar with how taking care of employee satisfaction and well-being in the workplace leads to more productivity.

"I'm looking forward to playing a key role in implementing initiatives and partnerships that are not only beneficial to our employees and their families, but also the community as a whole. The culture at Bold has been incredible from day one, and I am excited to help it thrive as the company continues to expand."

Sara jumped right into her new role and has already set up volunteering events for the next few months and some super fun events around the office like the "Bold Olympics" and our gym grand opening.


---

Interested in working at Bold? Well, you're in luck! We're currently hiring tons of new positions: head over to our website to take a look, or reach out to Kaila. Make sure to tell her Melanie sent you :).


(Our kick-ass team at our last Christmas party)