How one store made 11.5k by installing THIS free app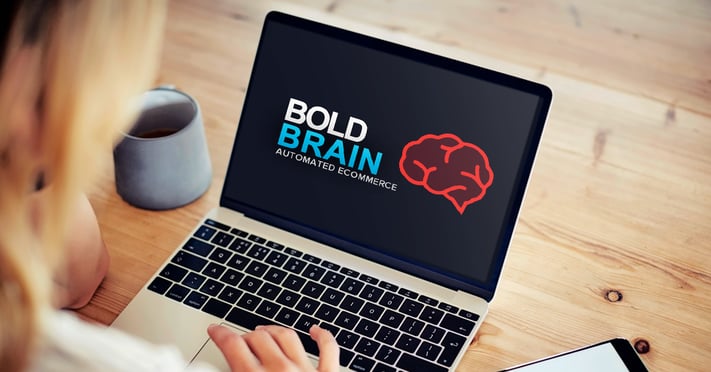 No one thinks that one thing can make a difference: buying that one lottery ticket, trying a new restaurant, or eating that last piece of cake. But once in awhile it does! That one lottery ticket could be a winner, that restaurant could be your new favourite, and that last piece of cake could be the best damn piece of cake you've ever eaten.

And for our clients, downloading just one app made a HUGE impact on their bottom line.

Challenge
Our client wanted to promote a 'customers also bought' widget on their product pages, similar to what Amazon does. Their customers frequently checked out with multiple items in their cart, and they knew there was an opportunity to increase sales by offering these products together.
They were using Bold's Product Upsell App, but their upsells weren't converting, and they didn't have the man-power to research which products should be offered together.


Solution
They brought their problem to our team of eCommerce experts and they immediately suggested Bold Brain. The app automates eCommerce, helping you make better decisions to enhance your customers shopping experience.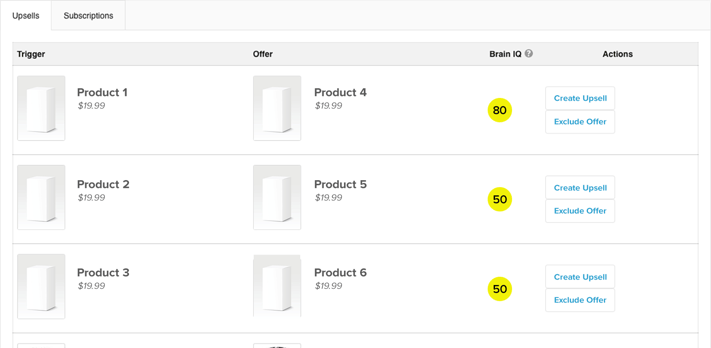 Here's an example of the upsell page in the Brain. Products were removed for the clients privacy at their request.

The app supercharges Product Upsell by automating the upsell process, analyzing what items are frequently purchased together and recommending upsells based on what it finds. Not only does the app provide those recommendations, but it intuitively creates the upsells for you: Just click 'Create Upsell' and it will be up and running on your store in seconds.
Not only would it increase average order value by offering relevant upsell items, but the upsells could be triggered when customers added items to the cart or when they clicked checkout, giving them that Amazon experience they were looking for with no work on their end.


---

The Truly Ultimate Guide To 10x Your Shopify Store
In this guide we show you how to 10X your Shopify business through website design, SEO, marketing, customer service and more. Plus learn about which apps you can use to skyrocket your growth!
---
Result
After Bold Brain was installed on their store, the upsells recommended by just that one app made over $11,000 in just under two months.


One upsell alone generated $3,600 in revenue with no extra work for the client.

Products titles have been removed at the clients request.

The brain propagated the data, generated suggestions and recommendations for product pairings, and our clients selected which ones they wanted to go live on their store.
Check out this quick video on what the Bold Brain can do for your store.


Try Bold Brain today!
We're so confident that the Bold Brain will increase the amount of every sale that goes through your store, that we're offering the app for free. No trial period, no limited time offer, it's yours to use free of charge forever.

Your first step is to download our Product Upsell app. If you have it already, you're good to go, and if not you can download it here.
Next check out the app store listing for the Bold Brain. All you have to do is download the app, open it, and in seconds upsells customized to your customers shopping habits will be waiting for you to activate. The app does everything for you.

Make sure to let us know in the comments below how it worked on your store!