How to automate your Shopify store
Whenever I talk to eCommerce store owners, the one thing they never fail to mention is how there just isn't enough time.
So I ask them what they're busy with, and they reply:
"Oh, you know. I start my day early in the morning, and sit down to reply emails. Then I need to process orders, work on shipping, and before you know it, it's 9pm, I'm close to fainting from hunger, and my kids are finally asleep."
Well, folks, I'm here to tell you…
It doesn't have to be this way.
Many business owners automatically assume that working on your own business means you'll never be able to achieve a work-life balance.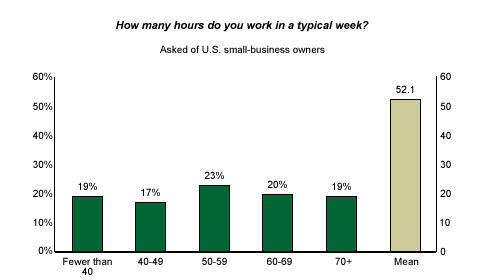 Image from Gallup.com.
They accept that starting an online store means 50+ hour work weeks, being on call 24/7, and essentially letting your business take over your life.
But that's just a myth. And today, I'm here to break that myth.
The truth of the matter is that it's possible to drastically cut back on the time you spend on day-to-day operations. You can then focus more on strategic, high-level decisions, and have more time to spend with your family and friends.
How do you do this? One word:
Automation.
In this article, you'll learn how to automate your Shopify store and set up processes that can function independently (without you having to run the show)!
Trust me on this one - it's a game changer.


#1: Shipping
If you're a large enough company, it makes sense for you to get your orders fulfilled by a third-party-logistics (3PL) company.
But what if you're a small to medium sized eCommerce store? You wouldn't have sufficient volume to make engaging a 3PL company a viable option, but at the same time, you can't possibly be running out to the post office every time an order comes in.
What you need, my friend, is an automated shipping platform that deals specifically with online sellers.
One such example? Stamps.com.


Here's what Stamps.com does:
Imports your Shopify orders
Selects the best USPS delivery option based on the price, package size, weight, and required delivery date
Sends all the package tracking info you'll need to your store
Because they're an official USPS partner, they get great discounts (up to 40% off domestic, and 5% off international) that they'll pass onto you.
Pro Tip: You can also use Stamps.com to send notification emails to your customer.
Here's the icing on the cake:
Stamps.com is offering a special 4-week trial that comes with $100 worth of value for Shopify merchants (that's you)! Click here to find out more.
Another great tool? Shipstation.com, which is run by the same team behind Stamps.com.
With Shipstation, you can easily set up automation rules. These are actions you want to apply to a set of orders that meet a certain criteria.
For example, if you offer free insurance for international orders above $100 on your Shopify store, you can set up a rule to automate the process of insuring these orders.
Here's how you'll apply the rule using Shipstation: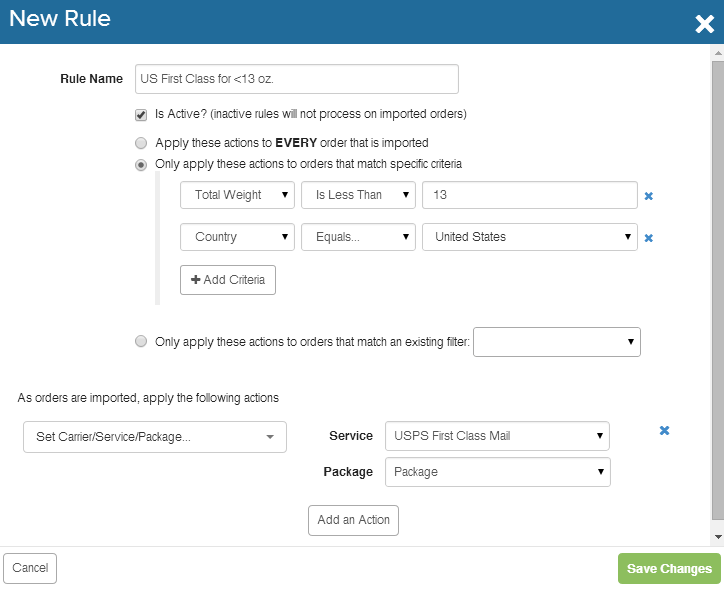 Image from Shipstation.com.
Once that's done, you'll no longer need to manually identify specific orders and insure them one by one. Shipstation will monitor all incoming orders, and insure them accordingly if they've met the criteria you set.
Related Reading: How to Offer Free Shipping on Shopify
#2: Order processing
Order processing refers to picking, packing, and delivering your packed items to a shipping carrier.
When it comes to order processing, it's possible to automate the entire packing process - but this won't come cheap! A more realistic option is to automate specific areas of your packing process, and by doing so, streamline your workflow.
Here's an example:
To make sure your employees are all on the same page, it's important to be able to access the status of each order without hassle. Your staff needs to know which orders are ready to be picked and packed, and which have already been packed, and are awaiting shipping.
You could keep track of the order statuses manually - but you'll probably tear all your hair out within 3 days. Instead, why not use an eCommerce order management software to help you distinguish orders based on their fulfillment phase?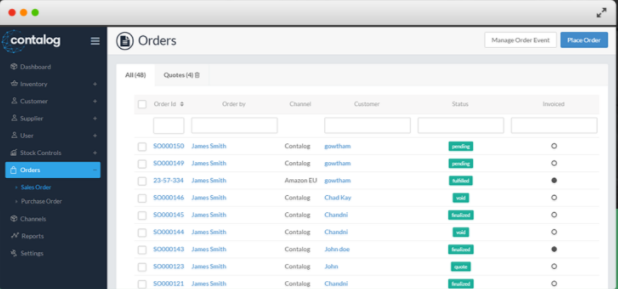 Image from Contalog.com.
With a system such as Contalog, you'll be able to review order statuses easily and conveniently. If an order is cancelled, simply "void" the order on the dashboard. Orders can also be edited, and you can process orders partially as per any special requests that you get.
That's not all - with Contalog, stock allocation is also automated. (This falls under the category of inventory management and not order processing, if you want to get really technical. But since it also impacts your workflow and the accuracy of your orders, it wouldn't hurt to work on this area, too!)
Here's how it works:
Based on the orders that come in through your Shopify store, Contalog allocates stock automatically. Whilst this is happening, the "Stock in Hand" and "Stock Committed" values that you'll be able to view on your dashboard are also updated in real time.
This doesn't just save you time - it also eliminates the possibility of human error. Talk about a win-win!
PS: If you want to learn about how to make your picking and packing processes more efficient, here's a handy guide!


#3: Emails
Email marketing isn't anywhere as sexy as influencer marketing - we can all agree on that.
You'd be a fool, though, to blow all your marketing budget on engaging influencers, and completely neglect your email strategy.
Why do I say so? Well, for one thing, email marketing consistently delivers the highest ROI.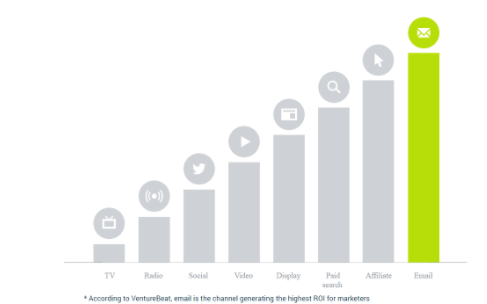 Image from Campaignmonitor.com.
More specifically, email marketing generates $38 worth of ROI for every dollar spent. Influencer marketing, on the other hand, generates a paltry $6.50 worth of ROI for that same dollar spent.
Email marketing isn't simply about spamming your customers with newsletters about your latest launches, though.
Best practices include using segmented campaigns (sending your customers content based on what's relevant to them), as well as doing A/B testing and fine-tuning your subsequent email marketing based on your findings.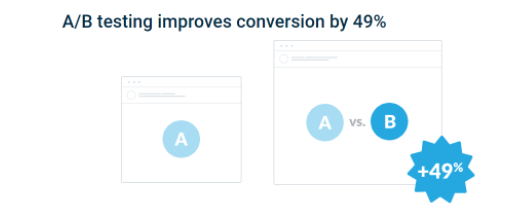 Image from Campaignmonitor.com.
When it comes to eCommerce, there are several automated emails that you should be sending.
First, your welcome email.
This needs to be a triggered email that is sent immediately when your new user first signs up. Strike while the iron is hot - you'll want to engage this person while he or she is still interested, and while your brand is at the forefront of his or her consciousness.
(Need some inspiration? Here are some great examples that you can take a look at.)
Second, abandoned cart reminders.
Here's the thing about shoppers: they don't add an item to their cart and checkout immediately.
You know how it is. You're trying to shop online, but then you hear your toddler screaming his head off from the other room. Or your lunch break is over, and it's back to the madness in the office. Or you're not quite sure whether you want to get an item, and you need some time to mull it over.
All these cases lead to abandoned carts and lost revenue.
What can you do to recover that revenue? Send your shoppers a friendly cart abandonment email to jolt them back into action.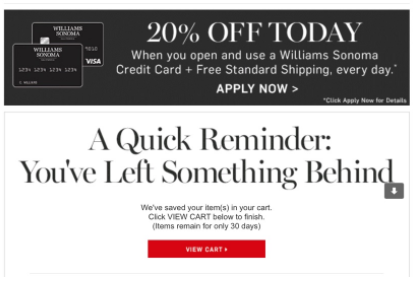 Image: Kissmetrics.com.
How effective is this? Extremely. According to statistics, over ⅛ of cart abandonment emails are clicked, and over ⅓ of these clicks result in a purchase made. Kaching!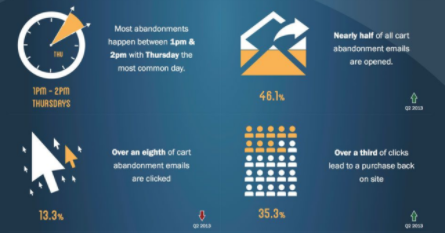 Image: Getelastic.com.
Last but not least, don't forget about your re-engagement emails.
These are sent to people who haven't made a purchase, visited your site, or even opened your emails in quite some time.
Rather than just letting them churn and fade away into oblivion, reach out to them with a promo code ("Come back, and we'll give you a 15% discount off your next purchase!") or similar incentive.
Don't forget: it's much cheaper to retain an existing customer as opposed to acquiring a new one. This email will help you to do just that!
Other than these 3 emails I've listed here, other great automated emails to have include:
Post-purchase follow ups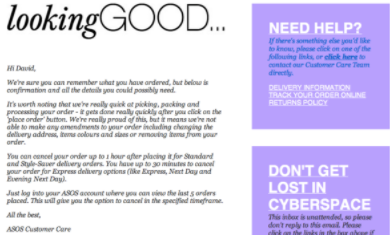 Image from Econsultancy.com.
These show your customer that you genuinely care about them, and that you want to ensure they have a great experience even after you've made the sale.
Pro Tip: Use these to ask your customers to leave reviews on your product page and to upload pictures of the product on social media as well!


Product recommendation emails
Tailor these recommendations according to your customers' purchase or viewing history to make sure they're actually relevant to them!


Customer surveys
This is a great way of getting more insight into how customers feel about your brand - you can also use the information gleaned from here to improve customer service, fine-tune pricing, launch new product lines, and more.


---

The Truly Ultimate Guide To 10x Your Shopify Store
In this guide we show you how to 10X your Shopify business through website design, SEO, marketing, customer service and more. Plus learn about which apps you can use to skyrocket your growth!
---
#3: IFTTT and Zapier
IFTTT (If This Then That) and Zapier connect web apps and services in order to make your life easier. By automating certain processes, you can reduce the time you'll need to spend on mundane and repetitive tasks.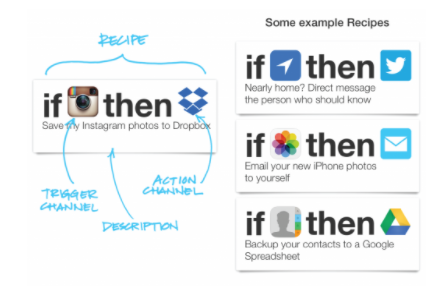 Image from Smarthome-hometech.com.
With both IFTTT and Zapier, there are numerous applications that are hugely useful to Shopify as well as other eCommerce store owners. For example:
Shopify + Quickbooks
Zapier: Whenever an order comes in on Shopify, an invoice will be created with Quickbooks.
Shopify + Hubspot
Zapier: Whenever an order comes in from a new customer on Shopify, this customer will be added as a Hubspot contact.
Shopify + Zendesk
Zapier: Whenever an order comes in on Shopify, a Zendesk ticket will be opened.
Wordpress + Facebook
IFTTT: Whenever you post on your Wordpress blog, the post will be shared on your brand's Facebook account.
Twitter + Twitter
IFTTT: If someone follows you, retweets you, or likes your tweet, your twitter account will post a thank you message to that person.
The above is just a small fraction of what IFTTT and Zapier can do. For more inspiration, check out this article on IFTTT recipes for your eCommerce store, as well as this article on Zapier "zaps" for your eCommerce store!


#4: Shopify apps
If you're looking for a plug and play solution that isn't too complicated, your best bet is to use a Shopify app. You can find an app to help you automate just about any part of your workflow, but here are a few that come highly recommended:
Stockouts are a pain in the ass, but you can reduce your loss of revenue with this app. Back in Stock allows your customers to sign up for a back in stock email alert, and automatically sends them an email when their desired item is available for purchase again.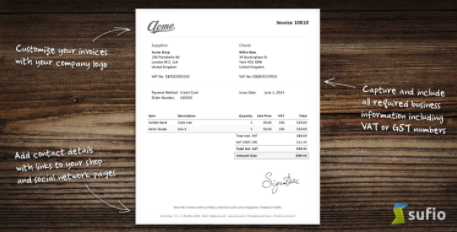 Image from Beeketing.com.
Ain't nobody got time to create invoices manually. This app enables Shopify owners to automatically generate invoices, credit notes, delivery notes, cash receipts, and more. Their invoices are compliant with accounting legislation in the US and other parts of the world, and come in over 20 different languages.
The Watchlyst comes with a "price-drop alert" function that alerts shoppers whenever an item they've favourited or saved is discounted. This app will help you capture maximum revenue from indecisive shoppers, as well as hardcore bargain hunters.
Mailbot does it all - product recommendation emails, cart abandonment emails, follow-up emails, and more. With Mailbot, you'll also get advanced customer segmentation capabilities which will allow you to distinguish between your customers, and reach out to them with highly targeted messages.
Want to know more about Shopify apps? Skubana did a pretty awesome post on the Best Shopify Apps to help you run your store easier, and it covers everything from improving the customer experience to marketing your business, and even getting ready for tax time.


Some parting words
At the start of this article, I began by talking about how automation is the way to go if you want to save time and reduce repetitive work.Now that you've made it all the way to the end, though, I hope you realize that time-saving is only one of the benefits of automation. Automation can also help you increase customer engagement, generate leads, and more.
With the power of automation, it's no wonder that the majority of companies that are outgrowing their competitors are doing so with the help of automation.

Image from Linkedin.com.
Give automation a shot.
I know it's tempting to cling onto the "if it ain't broke, why fix it?" mentality, but you're really not doing yourself a favour if you don't make use of the technology that we have today.
It's time to work smart - and reap the benefits that come along with it.
Let us know in the comments; Are you going to utilize automation on your Shopify store? If you already are, what results have you seen?


If you enjoyed this post, please take a moment to share it so that others may benefit from it as well!