Key strategies to marketing your Loyalty Program on your Shopify store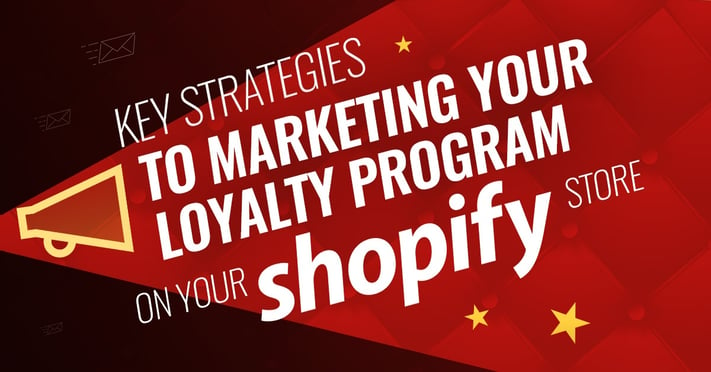 By now you've read our first blog post and have all the details of your Loyalty Program in place: you've chosen what rewards you're going to offer, what your points system will look like, and you're ready to launch. Right?
Not quite. There's one last step you need to put in place before launching: your marketing plan.
HOW TO MARKET YOUR LOYALTY PROGRAM
The way you roll out your shiny new program for the first time could mean the difference between wild success or it crashing and burning to the ground. The good news is you have all the tools available to you FOR FREE, you just have to put in the work.
Let's start with the basics. To make sure your customers know about your new program when it launches (let alone participate in it!), it's key to communicate through multiple channels. This could include:
Offering Retroactive Points:

You may have many customers who have recently purchased from you and missed out on earning points towards your new rewards. Why not automatically give them points based on past purchases and send them an email welcoming them to the program! This functionality is ready as soon as you install the Loyalty Points app.

Email and newsletters: Straightforward and effective. Email your customers directly using your existing contact info. We recommend using MailChimp: easy to use and tons of built in features no matter what plan level you choose.
Social media: With high engagement rates and a built in audience, it's the perfect place to launch your program and share exclusive offers. Try using a hashtag in your posts to track mentions and analyze which channels are performing best.
Your store itself: As we talked about before, when a customer lands on your store, they should a) be able to see right away that you offer a loyalty program and b) know the details of that program at a glance.

(Bonus points if you can make your emails as eye catching as Sephora)

90%
of loyalty program members want communication
from the programs they participate in.

Focus your communications around how the program will benefit the customer directly: what the rewards are, how they can receive the reward, and how they can join the program. Let's take a look at Sephora again.
They (very successfully) promote their 'Beauty Insider' program to their followers and customers through all of the above channels. Members learn about exclusive offers available to them, and non-members see what they're missing out on. Each image is clear, concise, and can be easily understood with a quick glance.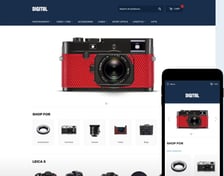 KICK THINGS OFF WITH A BANG
Marketing campaigns with welcome offers have been shown to be wildly successful. It increases the perceived value of the program by getting your customers that much closer to their first reward. You might even want to give away enough points to get them a free item right off the bat! Because let's face it, everyone loves free stuff :)
It also allows the customer to go through the registration and redemption process so it's not so daunting the next time around.

The opportunities to market your loyalty program don't stop once you've launched either. You could center marketing campaigns around:
Specific date ranges, like Black Friday. Ex. Make all products double or triple the reward points for the day. It's a great way to run a sale without having to lower your prices, and it's a great way to get around MAP (minimum advertised price).

Lowering the number of points it takes to redeem specific rewards.

Rewarding your customers on their birthdays by sending them bonus points or discount codes.

Introducing new features. Ex. If you're currently only offering points with purchases, try introducing tiered memberships where customers have the option to earn or redeem points at different ratios.

Getting your customers to your store on low traffic days. Ex. Offer every customer a flat number of bonus points (let's say 50 free points) every Tuesday on you store.

Slow times of the month? O

ffer bonus points during a specific date range

. Ex.

What January slump! Offer 1,000 bonus points storewide the first week of January.


(I know what you're thinking, Sephora again. But they just get it! Here's an offer sent exclusively to their Beauty Insider customers)

HOW TO MEASURE YOUR SUCCESS
In an ideal world, your new loyalty program will be on its way to increasing customer retention rates, average order value, and interaction with your brand. But how do you know?
Some things to look out for are your average cart totals, the number of customers who've opted into the program, how often points are being redeemed, how often participants are making repeat purchases, and how many people are registering for the program month over month.

Don't forget to monitor which rewards are performing the best either. The better you can tailor your rewards to your customers, the more likely they'll be to participate in your program.


---

Pro tip: include aspirational rewards in your top membership tiers. Only a few members may ever redeem points for them, but they can have the effect of making the program feel more valuable to all members (source).


---

In our first post, we explored why you should consider offering a loyalty program on your store, different types of loyalty programs and rewards you could offer, and the groundwork needed before launching. And after reading this article, you should be a Loyalty Rewards expert!
But what do you do now?
You have all of this info, but how do you actually make it a reality.
Next we'll talk about our Loyalty Points app for Shopify: Once installed, it will take care of everything we've talked about, and we'll even set it up for you.
---
Still wondering if a loyalty program is right for your store? Book a one-on-one with our Loyalty Rewards Specialist by clicking
here
. Scroll down to our Loyalty Points app to select a date and time that's convenient for you.