Marshawn Lynch, Shopify & Bold team up to help young entrepreneurs launch their businesses
This past weekend we were proud to work with Shopify and Marshawn Lynch to put on the first ever 'BEASTMODE-a-business'. The initiative helped 30 high school students from the Bay Area create and launch an online store in just three days.

BEASTMODE-A-Business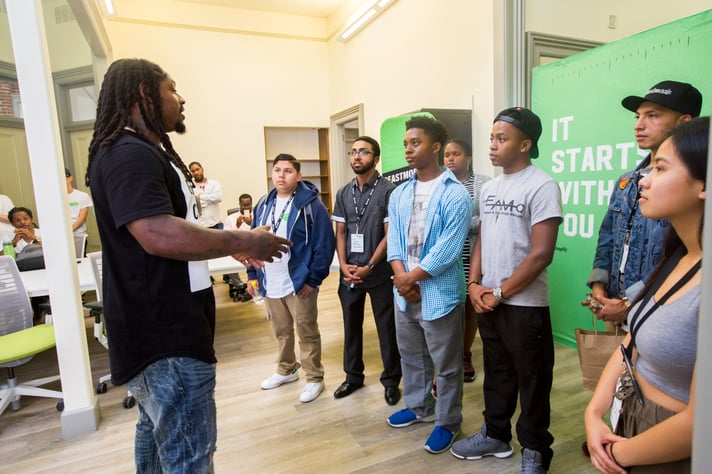 In partnership with Oakland Raiders running back Marshawn Lynch, the Fam 1st Family Foundation, and Hingeto, BEASTMODE-A-Business is a competition where high school students have the opportunity to build their brand and create their own online eCommerce stores on Shopify.

Students attend workshops covering all the skills required to start their own online stores and hear from special guest speakers on how to craft effective messaging with the idea that with the right tools and mindset, anyone can become an entrepreneur.




The event ended with each student pitching their business ideas in front of family, friends, and a panel of judges which included staff and merchants from Shopify, Marshawn, and Josh Johnson, quarterback for New York Giants.


And the winners are...
Simone Hufana, 17 from San Leandro high school in San Leandro, and Mathew Galvez, 17 from Abraham Lincoln high school in San Jose, were the overall winners of the first ever 'BEASTMODE-A-Business' competition. Both won Shopify Basic for three years, an opportunity to have their pop-up store hosted by Marshawn's brand Beast Mode Apparel in Oakland, desk space at Hingeto, AdWords and Facebook Dynamic Ads credits, design credits with a Shopify Plus expert agency, as well as on-going product design and full marketing setup support.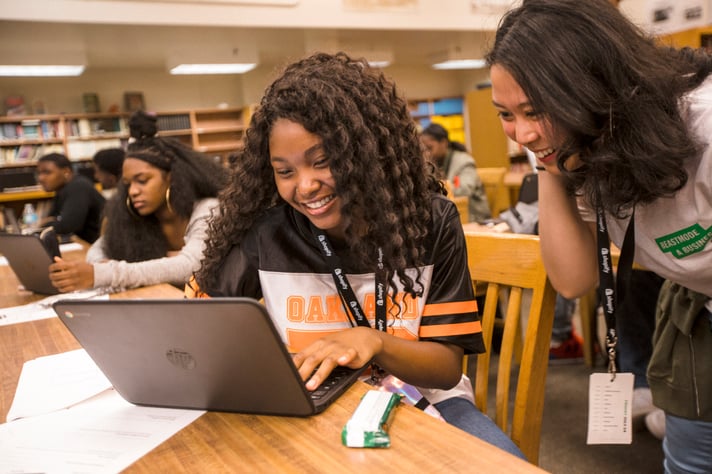 For participating in the program, all 30 students also received free Chromebook laptops preloaded with documentation on building a Shopify store, free Shopify Basic for a year, backpacks filled with school supplies, as well as clothing from Beast Mode apparel.

Bold takes pride in giving back

We're proud to be part of our community, so we try to give back as much as we can. Every one of our employees volunteer at local charities and we proudly take part in the 1 + 1 + 1 pledge, donating 1% of our time, 1% of our product, and 1% of equity to charities.

That's why we were so excited to be part of this exciting event! Not only did we get to attend to see first hand the dedication and drive these students have, but we were able to donate unlimited use of Bold's Apps for a year, a comprehensive site audit and consultation ($1,000 value), and $6,000 in developer design credit to the final eight students.

"I started my first company when I was 13 years old and what I learned from that experience has shaped who I am today - both personally
and professionally. I believe that teaching these students the skills and mindset they need to start their own entrepreneurial journey is an experience that will help them throughout their lives and careers."

- Harley Finkelstein, COO of Shopify