Master the art of crowdfunding with Kickbooster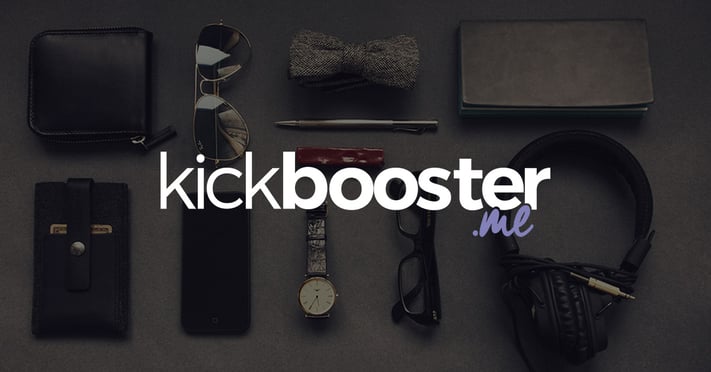 Interested in crowdfunding your products? Or maybe you've already started a crowdfunding project, or just want to know more about the industry? Then this blog post is for you.
Crowdfunding has a ton of benefits and is great for savvy small business owners just like you.
It not only helps alleviate the cost of creating new products, but it can help you gather a following, creating fans for your products and your business. Plus, you can share updates, behind the scenes news and photos, and communicate with your fans to get valuable feedback.
Sound intriguing? Then let's get started!

First of all, what the heck is crowdfunding?
It's a multi-billion dollar industry that allows normal people (just like you!) to raise money to get their products made and out on the market. Tons of people have amazing ideas for great new products, but lack the funds to get the job done. That's where crowdfunding steps in.
Some of you may have never heard of it, and others will think it's old news. But, in reality, it's a pretty amazing industry. People are touched by crowdfunding every day and may not know it.
Maybe you've even watched a movie that was made possible by crowdfunding, like the anticipated Super Troopers 2!
Crowdfunding has helped people reach goals, develop great products, and touch the lives of people all around the world. People helping people. There's nothing better than that.
Sounds amazing right? Well, it is. But it's also a lot of work.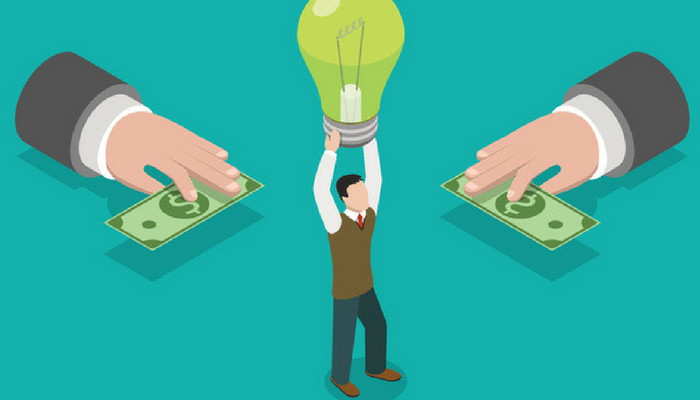 You have limited time to get as many eyeballs on your campaign as possible, and Kickstarter has an all or nothing mentality for campaigns to reach their funding goal. 30 or so days to pitch your products to the world?! Tough crowd. Don't worry though, we're here to help.


Kickbooster to the Rescue!
Kickbooster is Bold's partner site, and long story short, we're trying our best to simplify the marketing aspect of your crowdfunding campaign.
Simply put, Kickbooster allows campaign creators to run a referral program during their crowdfunding campaign and provides incentive for affiliates, or as we like to call them "boosters", to share and promote your campaign for you.
Kickbooster creates personalized links that boosters can share on all their social media platforms to promote a campaign. These links are tracked using Google Analytics so we can see how many clicks, pledges, cancellations, and adjustments come through on each link.
We automatically track all the information for you, and pay out boosters on behalf of the campaign owners. All you have to do is connect with Kickbooster, set your reward, and spread the word – we'll take care of the rest!
You can learn more about Kickbooster here.
An easier way to run your referral program
Now that you're a Kickbooster expert, we can tell you the part we're really excited about: our website re-launch! Kickbooster has been totally redesigned and rebuilt from the ground up. We mean, totally redone. A whole new UI, great new features, and a stunning makeover to help you guys make the most of Kickbooster and reach your funding goals.

What does this mean for you?
Kickbooster now has the capability to re-direct your links after your campaign has ended to late backer pages, your website, and yup, even your eCommerce store right on Shopify.
That means if you used Kickbooster while your campaign was live on Kickstarter you can re-direct all your existing links out there to where you want them to go, instead of the links being directed to your completed campaign. This drives even more traffic to your eCommerce store, which means more sales for you. Bonus!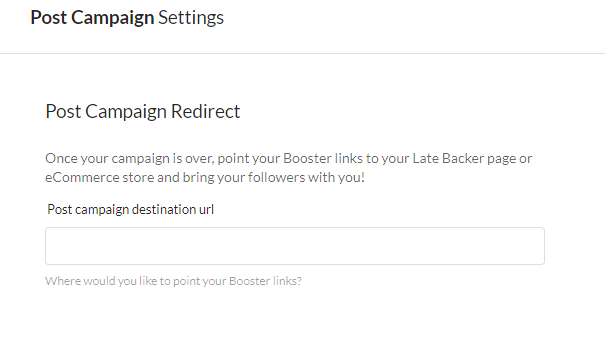 Not only does Kickbooster help you out during and after your campaign, it can also help you out before your campaign even launches.
Introducing Kickbooster Pre-launch pages, where you can collect email signups (called leads) to build your online following of interested potential backers and keep them in the loop about your campaign. Launching your campaign with an already existing list of anticipating followers will help you hit the ground running on launch day!
Let's get started
If you're thinking of crowdfunding your future products or know someone who is, head over to our website to read more about Kickbooster. Sign-up is super simple (just click on the Get Started button), it only takes a few minutes. Plus, our support team is only a click away if you need a hand with anything.
Don't forget to check out our blog for crowdfunding tips and tricks and all the latest news about Kickbooster.me!