SMS Marketing: How SimpleTexting bridges the gap between companies and customers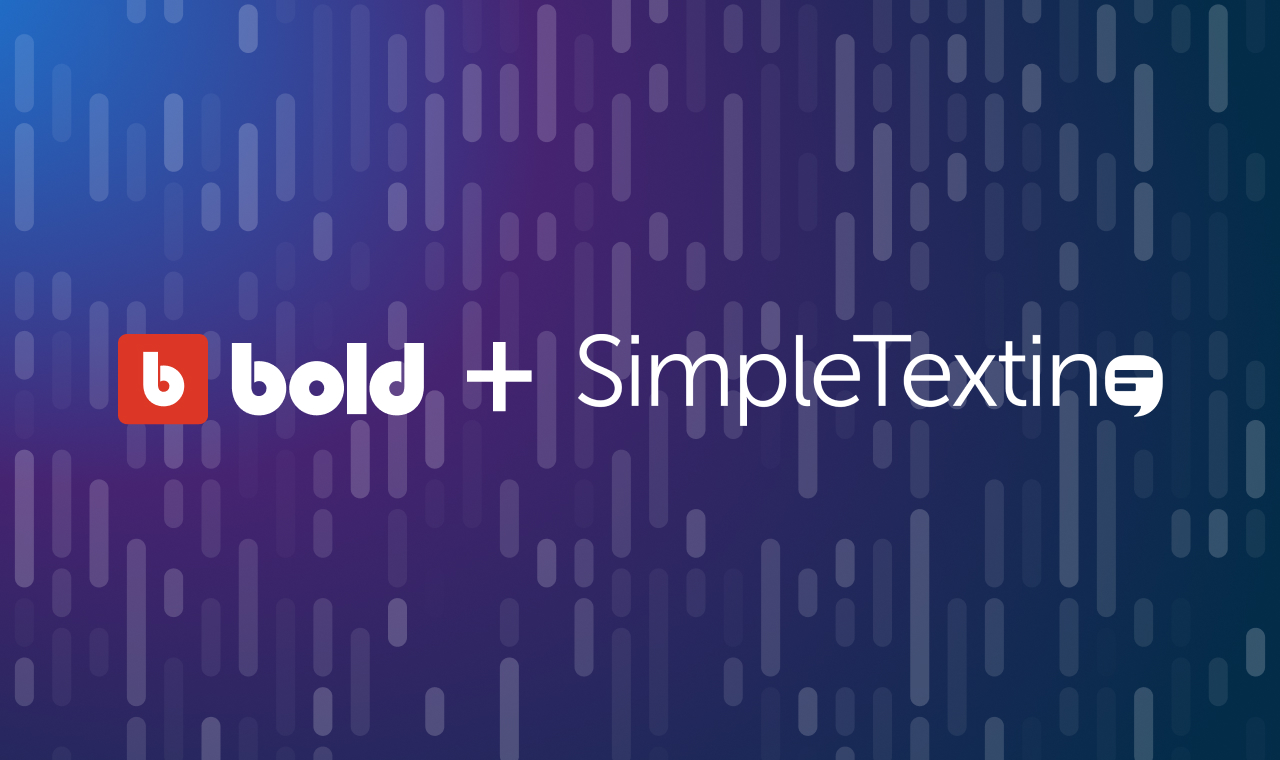 What's the best way for an ecommerce brand to stay relevant and top of mind with its customers? How can brands deliver ads or reminders quickly and efficiently?
If you thought of SMS marketing, you're right!
A Forbes article found that 90% of people opened and read a text message within the first 30 minutes of receiving it. This open rate of general text messages allows companies to use their SMS marketing channels to interact and communicate better than they would with just email marketing.
Quick, easy, efficient
Since Covid, the increase in ecommerce brands has pressured marketing to evolve and progress in ways that are compatible with the brand and customers that it serves. While emails are still a viable way to reach these consumers, adding the extra marketing channel of SMS opens the possibilities to reaching a larger audience. How exactly would SMS marketing achieve this?
Consumers are looking for that connection to a brand that makes them feel special and heard.
With SMS marketing, communicating with customers is instant and allows them to have a more intimate relationship with the brand. The importance of customer relations and personalization has never been greater - in order to stand out, you have to have engaging and exciting personalized communication.
SimpleTexting, a relationship-focused SMS marketing provider, understands the importance of creating and maintaining communication with your audience. They help brands connect with the right customers at the right time. SimpleTexting can assist with sending reminders to your customers of upcoming sales and informing them on when their order will be delivered, among other features.
The power duo
The experience that consumers have between receiving an email and receiving a text message is not exactly the same. Everyone knows a campaign email is sent to those on a subscriber list - even if it's dynamic with a first and last name attached- but a text message feels more intimate and personal. It can provide consumers with relevant information that applies specifically to them - creating a relationship between brand and customer.
Bridging together the longer, more creative and knowledgeable emails with the quick attention grabbing text messages, creates a great multichannel approach to reach and expand a brand's audience.
An advantage of adding on SMS marketing channels to your brand is having the ability to send short and sweet messages. You get straight to the point and your customers know exactly what it is that the brand is offering. This creates the perfect opportunity for the brand to get a customer's instant attention and evokes a potential response - whether that be to look at forgotten items in their cart or the chance to participate in the sale before it ends.
Though visibility in text message marketing is much higher when compared to emails, by combining both, brands could see an increased open rate of emails. Sending a message to customers who haven't opened your latest newsletter, creates the need to check for that email to see what they missed.
By integrating SMS and email marketing, brands are given the freedom to create valuable content knowing that it will be received by the intended audience, increasing the brand's exposure.
How can SimpleTexting help your brand?
As a text messaging marketing provider, SimpleTexting acknowledges the value that instant and direct communication has in the ecommerce world. With services like mass texting, two way conversational texts with customers, and integration with other apps, SimpleTexting provides ready-made and custom integrations to add to your marketing.
U.S Hunger used SimpleTexting to help make their virtual food bank service become a success. By using the keyword and 2-way conversation features, the non-profit organization made communication with their clients easy and efficient. When a person texted "FULLCART", a client experience team member now had the ability to follow up on applications and notify their clients when their food would be delivered. Thanks to the simplicity of SimpleTexting, the non-profit is now able to fully engage with their clients.
Improve customer experiences with more direct communication
So how can an open line of direct communication change your business? The possibilities are endless. Customers expect to feel special and heard, using SMS marketing gives them the sense of relevance and importance to a business. They've opted-in to receive SMS messages and by sending a "welcome" text, the customer instantly feels like an integral part of your company.
By using the two way texting feature, customers can have easier access to customer support and have their questions answered instantly. In a time where people want everything right at their fingertips, this is the perfect solution to stay in touch and follow up with potential clients and already-existing clients.
Stay top of mind and expand your audience with SimpleTexting.