We've got swatches! Plus other tips for your Product Options app
One of the most used features on our Product Options app has been the ability to show customers what their selections look like when creating a custom product.

That's why we built our app with the ability to show customers customized color swatches, giving them complete confidence in their purchase. Whether they are picking sunglasses, candles, or a funky vase, color swatches lets customers personalize their product to match their world.

How swatches can increase conversions
According to Baymard Institute, 67.45% of online shopping carts are abandoned.
That's a lot of missed sales! And one of the main reasons customers abandon their purchases is a lack of information.
Our Product Options app for can help you decrease your abandoned cart rates and increase your conversions by giving your customers complete confidence in what their final product will look like.


Use swatches to create an option type that will display exact colours for customers to pick from, or you can upload your own images to use instead. We've also given you complete control over the size and shape of those swatches with some new settings.

Look how Danish Design Store uses Bold Product Options to give sofa shoppers a wide array of color options:
Image via: danishdesignstore
Show your customers exactly what they're getting
Let's say you sell custom shirts, and one of your customers is looking to buy a personalized golf shirt for an upcoming trip. With the Product Options app, you can offer a drop down of all the sizes available, then give the option to have text added. If selected, a drop down will appear for your customer to type in the name they want stitched on.
Using swatches, you can then show an image of all the fonts available for the text, so customers will know exactly what it will look like.

Or let's say that same customer changed their mind and wanted to buy a shirt that matched their friends, and found the perfect short-sleeve style on your store. Using swatches you can show an exact fabric swatch of each colour the shirt comes in so your customers know exactly what shade they're getting.

Image via: ballislife
Remove all purchase barriers
We'll use a furniture store for the example here. Let's say your customer lands on your store and picks out a couch that perfectly fits in their living room, but they want to make sure the color matches the rest of their existing furniture.
Instead of showing a drop-down list of each color the couch comes in, you can display an image of the same couch in each colour so they'll know exactly what the end result will look like.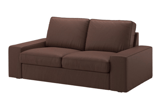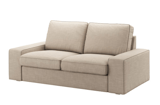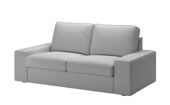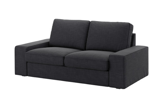 No one wants to spend thousands of dollars without seeing what their product actually looks like first!

Increase your average order value
Let's say your store sells fabric, and each product listed in your store is a different print you've custom designed.

When a customer makes their print selection, they'll have the option to choose what fabric their design is printed on. And you can use swatches to show your customers exactly what that print looks like on each selection!

This option makes it easier to upgrade your customer to the premium option: it's way harder to upsell your design printed on silk for $15 more per yard without actually showing what it will look like.

Canada Billiard makes the idea of buying a custom pool table online easy with great product options. They use the the swatches feature on our Product Options app to showcase the different finishes available, so customers know exactly what they are getting. Which finish would you pick?

---
Other great features from Product Options app:

Lightning quick load times on your store

Form validation with input types (email, phone, color)

The option to auto-select a value: have pre-set options selected when your customer lands on the product page

Charge a one-time fee: If you offer a one-time fee, like a set-up fee for screen printing, you can choose to charge your customers once, or apply it to every item ordered

Quantity modes: an option can be applied once per product, or once per order
It's important to note that swatches and conditional logic are premium features, and you have to upgrade your account to use them.
How do you do that? From inside the app, click on the account information tab, select account settings, and choose the premium version from there.

Don't have the app?
Click here to download the Product Options app and to view all the other amazing features you'll get. During your 14 day trial, you can try the standard OR premium version for free!
Bottom Line
Swatches will give your customers the confidence they need to complete their purchase, increasing your average order value. Think about it, if even two or three more couches, pool tables, or expensive rugs are sold a year because a customer was able to envision the color they wanted, than this app will be well worth its cost.

By the time your customer lands on your product page, you've already gotten their interest. Now factor in the time they've spent customizing their product, and their commitment to completing their purchases is already that much higher!

Add in the ability to see the actual selections their choosing, and you might just seal the deal. 😉