Why you should be doing email marketing!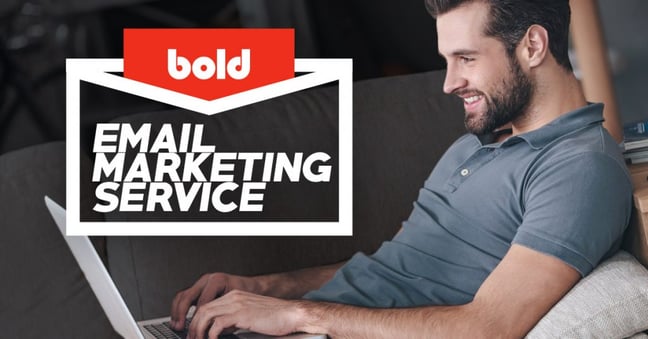 Check this out. Email marketing is STILL the number one way to drive traffic to your website. It's the truth! Although there's a feeling that email is an old fashioned way to do business, the stats totally show otherwise. Take a look at these ones:
Email is the 2nd largest commerce acquisition channel for all online stores, second only to "search"

44% of email recipients made at least one purchase last year based on a promotional email

91% of consumers report checking their email at least once a day

The average return on an email marketing investment is $44.25 for every dollar spent!
Here at Bold, we're proud to be known as technology trailblazers. But when we see something that's tried and true, we capitalize on it. That's why we're so pumped to tell you about our new Email Marketing Service!
Basically, we work with you to develop a comprehensive email list and use that to directly target customers who will spend money in your store.
Not only do the stats show email marketing comes with amazing conversion rates, we did a beta test with one store before we launched and the results were staggering.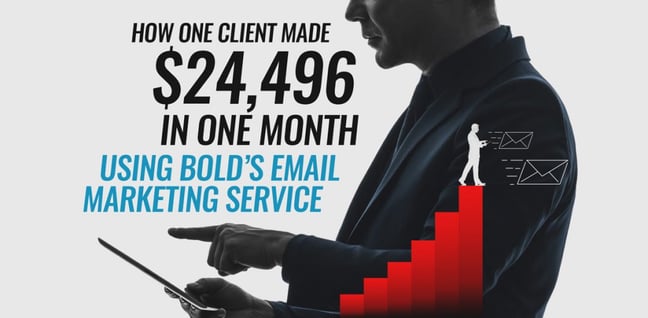 The store had 3500 visits every day but they weren't capturing email addresses! By gathering contact information from those daily visitors and doing some simple email marketing to those people, the store made $24,498 in just ONE MONTH!
(You can click here if you want a more comprehensive look at the story of the beta test.)
For everyone who signs up, we're incredibly confident we can create increased revenue. But, for the first five who decide to jump on board, we're offering some great stuff on top of that:
First two months FREE on a one-year commitment
Six months FREE of any three of our Bold apps
One year FREE of our Recurring Orders app!
That's a value of more than $3000. But really, the value will come in the service itself when you start to see conversions taking place, left, right and centre.
If you've decided you want explore email marketing with our service, fill out the form below. Don't worry, you're in no way obligated. This form simply lets us know you're interested!